So, I've decided to dip my toe into the waters of pitch contest and have entered two so far – #SFFpit and #pitlight. I didn't get a lot of response on my pitches, but that's okay. The events had over 9000 and 6000 pitches respectively, and I have just barely found the Writing Community on Twitter, so I don't have a proper network yet.
Or, it could just be that my pitches and moodboard suck. Oh yeah, I made a mood board! I think it turned out pretty okay.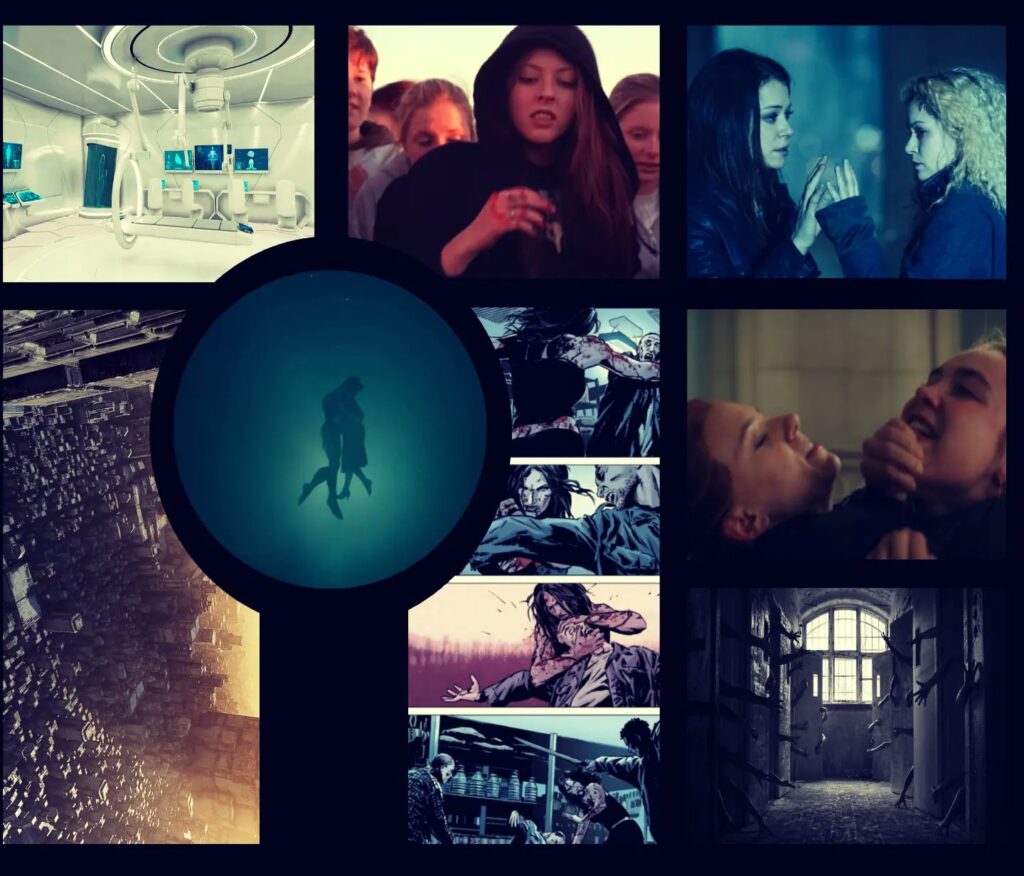 I might try my hand at making more of these, it's kinda fun! I definitely need more ways to procrastinate from writing, amirite? So, to the pitches! I tried two different ones that have slightly different vibes.
Get ready for a whirlwind of violent eviscerations, bisexual disaster people, hot sharkman romances, genetic experiments, charismatic leaders with dark secrets and a showdown 20 years in the making in this high-octane THE SHAPE OF WATER X FIREBREAK adult scifi tale.
2. Kallie is a bisexual disaster leading a mindnumbingly boring life – until she stumbles into a war between a secretive pharma corp and a ragtag group of escaped test subjects and must choose a side. On one hand, her bio family. On the other, a hot sharkman.
Guess I gotta workshop these some more, since I got no traction with these. Gotta workshop my query letter too, since I've yet to get a single request for a full manuscript (which apparently is a thing??). I've read a bunch of how-tos, dos and don'ts and listened to podcasts with published authors talking about their query letters and how they got agents, but I don't seem to have unlocked the secret recipe yet. Maybe I never will.
Until next time!